Description
This course took place at DJLAB in San Jose, Costa Rica on August 6, 2016.  Mehmet Dede came to San Jose, Costa Rica to discuss the U.S. music market with various local artists, promoters, managers and bookers.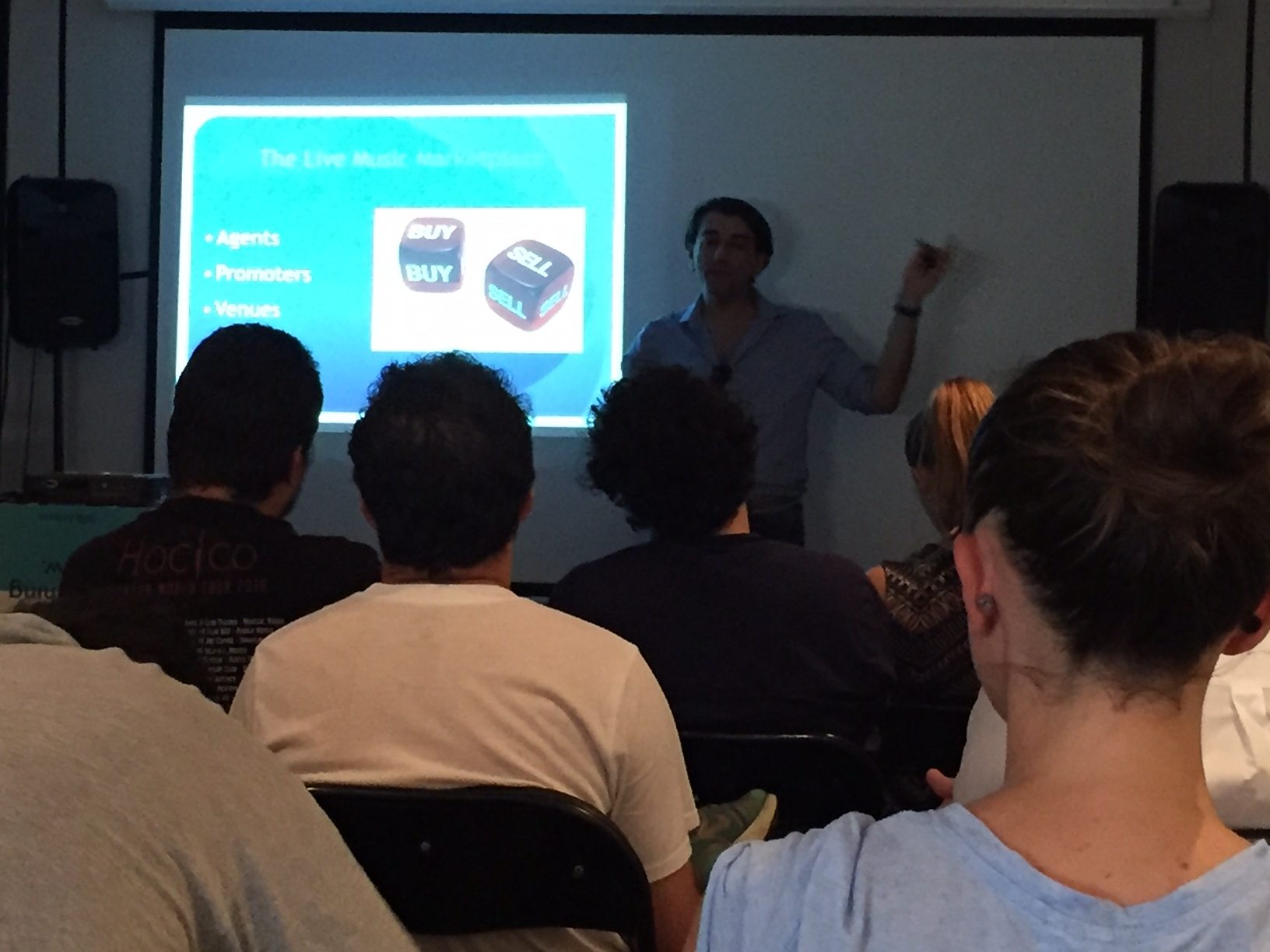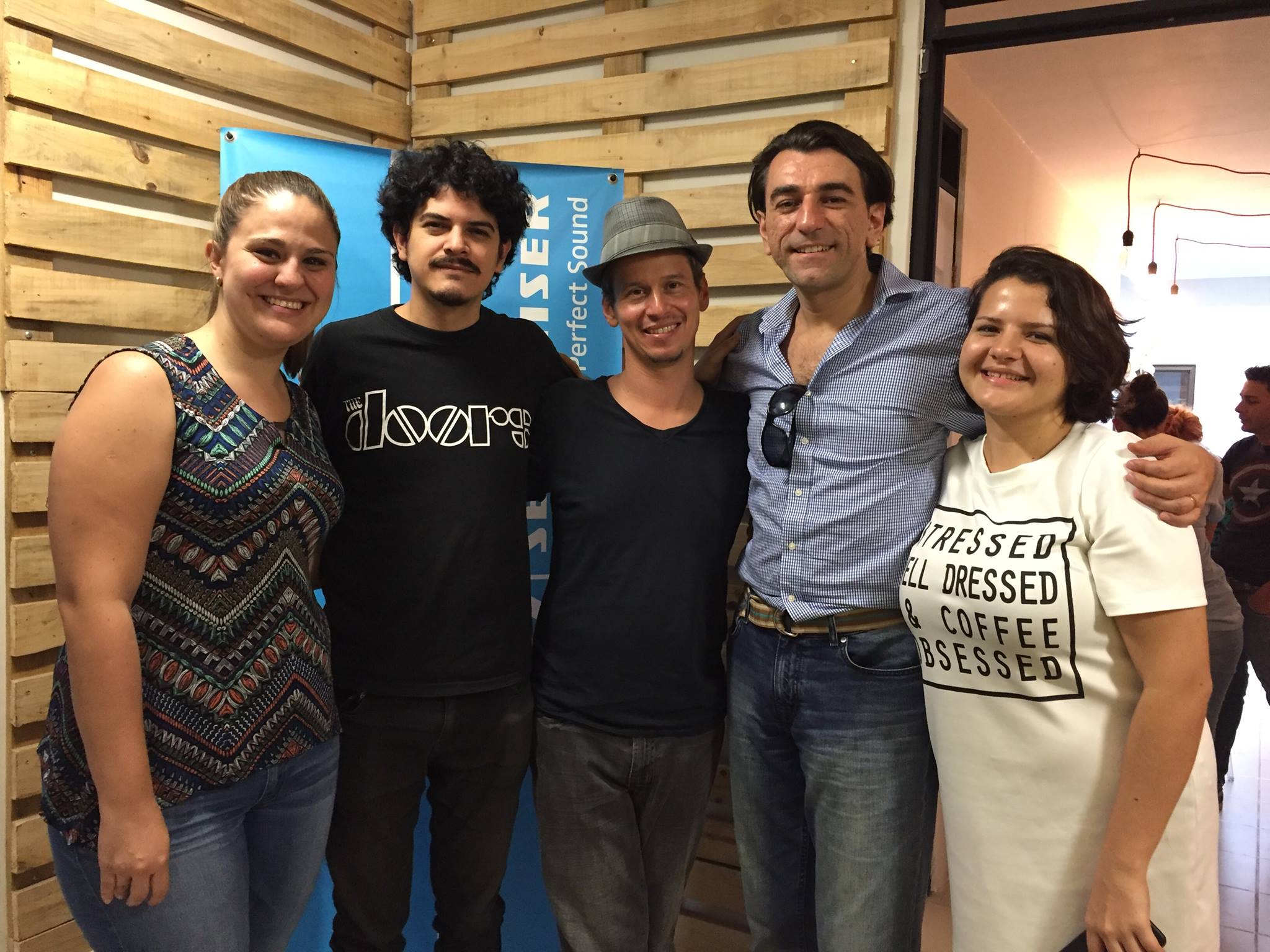 DJLAB (Costa Rica) and the Brooklyn Digital Conservatory (NYC) are partnering up for a special 5 hour music business course aimed at artists, DJs and managers who wish to tour in the United States.  The course will take place on August 6.
PRESENTER: The course will be taught by Mehmet Dede who teaches music business at New York University's Clive Davis Institute of Recorded Music.  Mehmet is an art presenter, tour producer and educator. Throughout a career spanning 20 years, he has produced hundreds of concerts and event series, contributing to international music's growing presence in the US and helped develop a nationwide audience for it. Dede spent seven years in branding, marketing and event production at creative agency Giant Step. During this time he worked on concerts and marketing campaigns for Jamiroquai, Amy Winehouse, The Roots, Norah Jones, Jill Scott, Nelly Furtado, Mark Ronson, and collaborating with high-profile partners Universal, Warner Bros, Epic and EMI. His experience includes work with LG, Evian, Stussy and Levi's innovative Miles Ahead series as well as sponsored events with Heineken and Red Bull.
Dede currently serves as Director of Programming at downtown music venue Drom, a 300 people-capacity club that he was brought on to re-launch in 2010. His curatorial vision established the venue as a key player in the international circuit and NY nightlife, shaping the club into a dynamic and prestigious platform to showcase emerging talent (Wall St. Journal proclaimed Drom as "New York's premiere venue for world music."). An eclectic array of artists from Grammy-winners Robert Glasper, Snarky Puppy, ?uestlove, Gregory Porter and Hilary Hahn to esteemed performers Rakim, J Cole, Austin Mahone, Olly Murs, Q-Tip graced the Drom stage.
COURSE DESCRIPTION: The US live industry is the largest in size in the world. Yet distances, varying cultures, costs, complex legal matters and the language barrier make it the most difficult market to penetrate. So what is the best strategy for foreign acts to create a meaningful presence in the US? This highly informative session is designed to introduce audiences to the basic entry points to the US market for touring purposes.
We will consider market history and culture, building a professional team, planning, budgeting and how to get on agents' radars utilizing your global network. A case study of how 12-piece Romanian brass/gypsy band Fanfare Ciocarlia broke into the North American market will reveal insights into their strategy and inspire attendees to set up their own tours in the US.
Part I: The Basics
– The Live industry by the numbers
– Types of venues, presenters and agents in the US
– Presenting season and venue booking timeframes
– Showcasing opportunities and conferences
Part II: The Strategy
– How to establish value
– How to pitch to presenters
– Putting together a press kit
– Understanding routing and touring in the US
Part III: The Work
– The building blocks for creating a team
– Types of deals for world music acts
– Legal Matters (visas and taxes)
– How to raise funds to tour and make money on the road
Part IV: Case Study
– Understanding audiences & realities of touring in the US
– Putting together the booking strategy
– Timeline of a successful tour
– Going over a sample budget
– How to do an elevator pitch
Part V:  Pitch Session
– Each participant has the option of setting up a 10 minute pitch session with Mehmet to pitch an artist to him for a US booking.  These pitch sessions will take place between 6 – 7:00 PM (if needed).
For more information, contact DJLAB at: http://www.djlabcr.com/ or call +506 2283 5522.  You can also contact the Brooklyn Digital Conservatory at: [email protected]
For more on the course, visit the Facebook event page