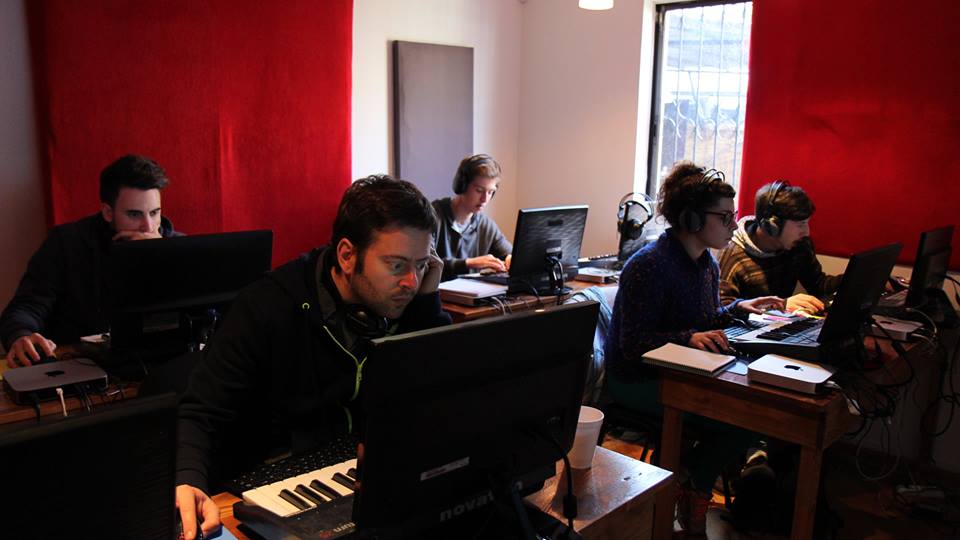 Overview
The Brooklyn Digital Conservatory, formed in 2015, is a collective of elite, primarily New York City based producers, sound designers. music technologists, sound engineers and music industry professionals who are both renowned for their artistry as well as outstanding educators and teachers. The members of BKDigiCon have between them over twenty-five gold and platinum records, numerous Grammy nominations and experience touring with, performing and producing major artists. We are certified experts in Ableton, Logic and Protools and are endorsed by numerous companies including Ableton, Arturia and Izotope. We have held, or currently hold, teaching positions at places like New York University's Clive Davis Institute of Recorded Music, The Electronic Music Collective in New York City and Berklee College of Music in Boston.
The Brooklyn Digital Conservatory seeks to bring some of the best teachers/presenters in the world of digital music to schools, festivals and events worldwide, both in-person and online. We work to facilitate the exchange of presenters, artists and faculty between institutions across international borders. We offer pop-up courses and seminars, curriculum consulting and performances globally.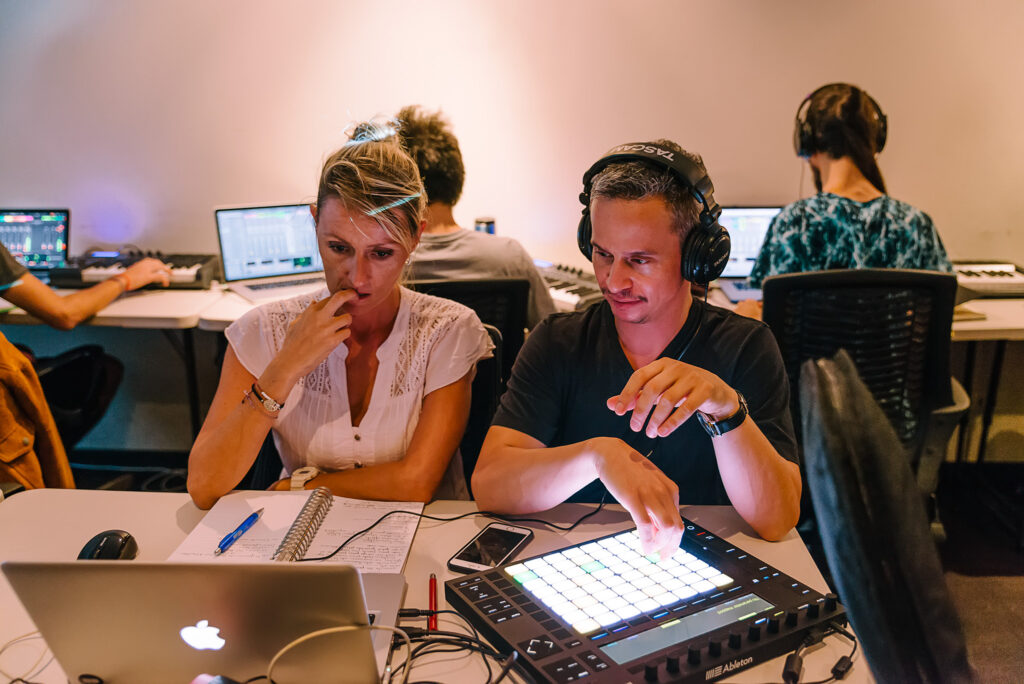 History
The Brooklyn Digital Conservatory or BKDigiCon was founded in 2015 by bassist/producer/music technologist Dan Freeman. As an Ableton Certified Trainer and director of Dubspot International, Dan spent several years traveling throughout South America and Europe organizing courses and workshops in electronic music production with Ableton Live, production and DJing. In 2014, Dan launched the Dubspot International Network, a partnership of international digital music and DJing schools. As well as gaining knowledge about creating educational events in production and digital music internationally, Dan saw the potential in bringing some of the most talented artist/producer teachers from New York's rich music scene to give presentations and courses globally. The Brooklyn Digital Conservatory was created to facilitate this process. In August, 2015 we ran our first successful course in Santiago, Chile in partnership with 101 Training (Chile), and Dubspot (NYC).
Since then the Brooklyn Digital Conservatory has run numerous courses and events in New York, Europe, South America and Central America. This includes courses and events in Mexico City (Mexico), Guadalajara (Mexico), Merida (Mexico), Monterrey (Mexico), Guatemala City (Guatemala), Managua (Nicaragua), San Jose, (Costa Rica), Bogota (Colombia), Providencia (Colombia), Medellin (Colombia), Panama City (Panama), Buenos Aires (Argentina), Bologna (Italy) and Ferrara (Italy). We have worked with music schools and festivals globally including New York University (NYC), Berklee College of Music (Boston), Harvard University (Cambridge, MA), Technologico de Monterrey (Mexico) SAE (Mexico), DJLAB (Costa Rica), DNA Music (Colombia), Escuela de Audio y Sonido (Colombia), Point Blank Music School (London and LA), the Argenlive Festival (Argentina), SXSW (Austin, TX) and the Festival Semana de Musica Avanzada (Guatemala).
The Brooklyn Digital Conservatory has also become a partner with DJLab in San Jose, Costa Rica and since 2017, has been responsible for designing the curriculum and overseeing the teachers and students of the Certified Course in Music Production with Ableton Live which is the first professional certificate course in electronic music production in Central America. In 2020, our program at DJLab become the first officially recognized Ableton Certified Training Center in Central America.
The Brooklyn Digital Conservatory has also formed partnerships with manufacturers to offer discounted software and hardware including Ableton, Arturia and Keith McMillen. Additionally, we offer discounts for students who choose to take online courses through Point Blank Music School online and Soundfly.com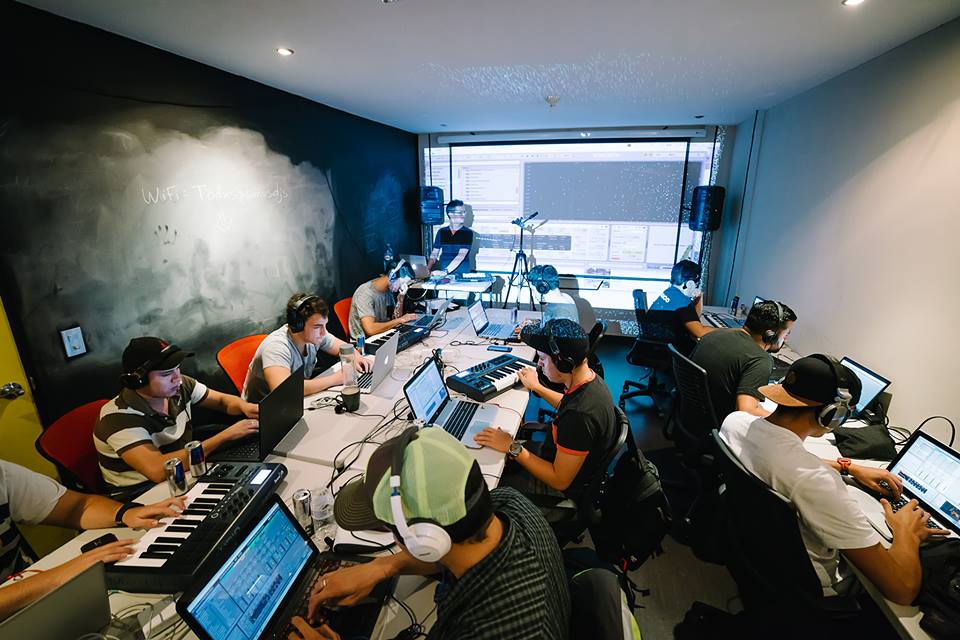 Mission
The digital revolution that began in the 1970's has altered how people live and communicate in a myriad of ways and almost no art form has been affected as much music. The ways in which music is produced and distributed has changed vastly, especially since 2000. It is an incredible time to be involved in the production of music because for the first time in human history, any person with an internet connection can access almost all the music produced across the globe. Also, a producer now only needs a simple laptop, software and an internet connection to produce a song heard around the world. Since equipment is relatively cheap, what differentiates producers now is not so much their access to equipment, but their skills in using what they have.
The purpose of the Brooklyn Digital Conservatory is to bring top level production education to aspiring producers worldwide through our global workshops which at the moment are taught in English and Spanish. Our faculty presenters are master artist/producers and educators dedicated to both artistry and teaching. Our goal is also to foster connections between the electronic music creative communities worldwide.