Description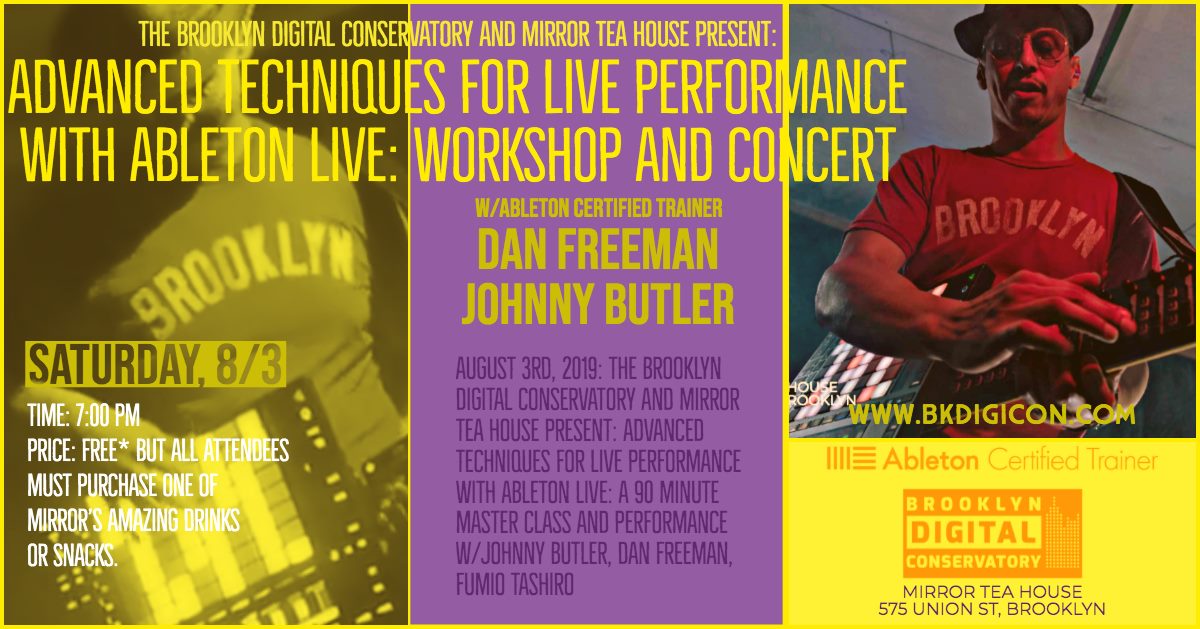 The Brooklyn Digital Conservatory  is hosting a free and open workshop at the Mirror in the Woods Teahouse entitled "Advanced Techniques for Live Performance with Ableton Live."  This group is for more advanced Ableton Live users who want to incorporate Ableton into live performance set ups. It will be hosted by Brooklyn Digital Conservatory founder Dan Freeman draws from the 'Live Performance with Laptops' course he teaches at NYU's Clive Davis Institute and the 'From Studio to Stage' course he'll be giving at The Juilliard School this coming year.
Joining Dan will be Grammy award-winning saxophonist Johnny Butler.  He will be sharing some knowledge regarding the processing of live instruments like vocals and saxophone with Ableton Live in a live context.  Afterwards, there will be a performance using some of these techniques
As always, the User Group is free and open to the public.  Please purchase one of Mirror in the Wood's amazing teas or coffees in order to support an amazing Brooklyn art space.  Hope to see you there!