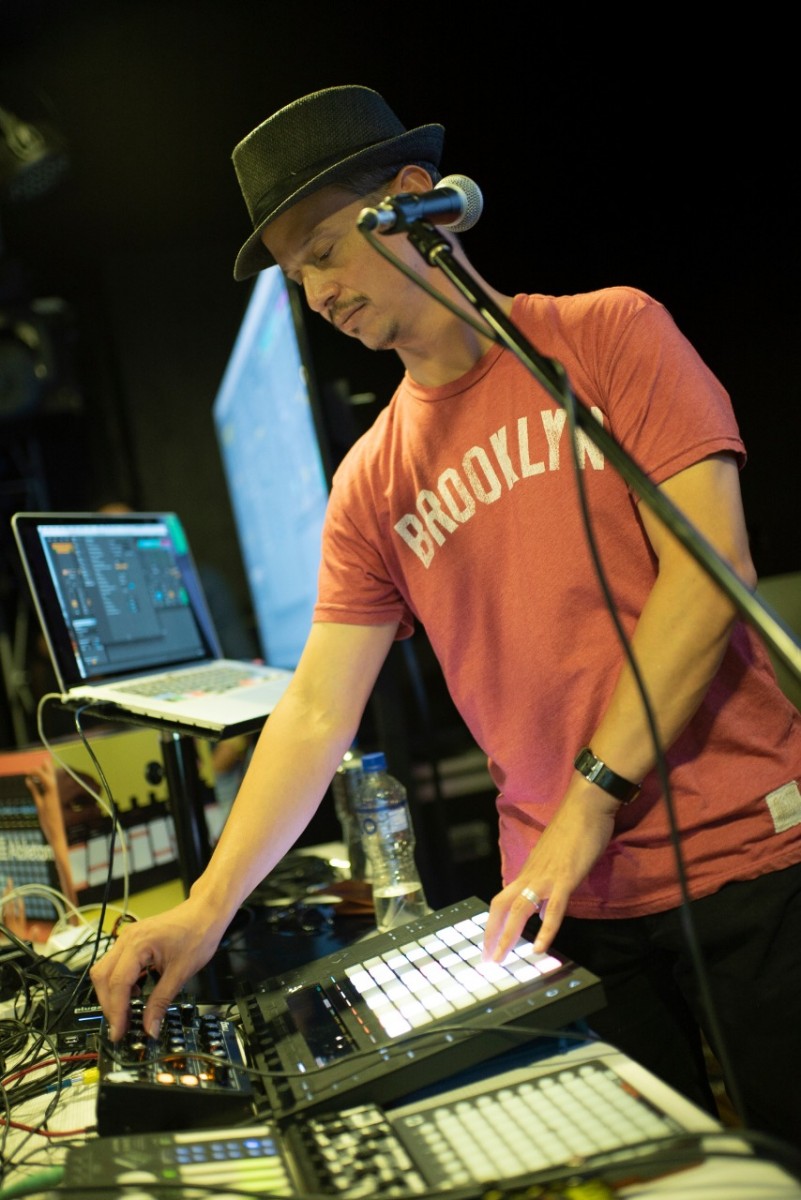 I wanted to share 3 Audio Effects Racks that I designed for Ableton Live. These can be used for performance or production. (Click here for the download until September 1, 2020) I encourage you to open up the racks and see how I got them to work. You should be able to simply load them into an audio or MIDI track in Ableton Live and then hit the 'Save' icon on the rack itself to save it into your own sound library. (See Vid Below)
Audio Effect 1: CHOPPER
Chopper is an audio effect that does what its name suggests. It "chops" the audio. When the knob is all the way to the left, the effect is off. As you turn the "Chop Knob" to the right, it "chops" the audio by different quantizations. (See Vid Below)
Audio Effect 2: STUTTER
Stutter is similar to Chopper in that when the knob is all the way to the left, the device is off. As you turn the stutter knob to the right, it "stutters" the audio which means it repeats it by different quantizations. (See Vid Below)
Audio Effect 3: FREQUENCY SPLITTER
Frequency Splitter is a bit more complex than Chopper and Stutter, however, it's still pretty simple. The "Split Freq" knob allows you to set a frequency and then you can choose to kill with either the low or high frequencies by turning one of the knobs to the right of that knob.
The most useful thing I've found with a frequency splitter is that it's really useful for sound design. You can drop an effect on either the "Upper" or the "Lower" chain and then the effect will only affect the frequencies above or below the "Split Freq" number. (See Vid Below)
I hope you enjoy!
Dan Freeman is a bassist/producer/Ableton Certified Trainer based in Brooklyn, NY. He's the Director of the Brooklyn Digital Conservatory and on the faculty of The Juilliard School and New York University's Clive Davis Institute of Recorded Music where he teaches electronic music and live performance with laptops and Ableton Live. He also performs a live set using the Ableton Push and live instruments.
When he's not in New York City, he directs the music production program and designs curriculum at DJLab in San Jose, Costa Rica.