Description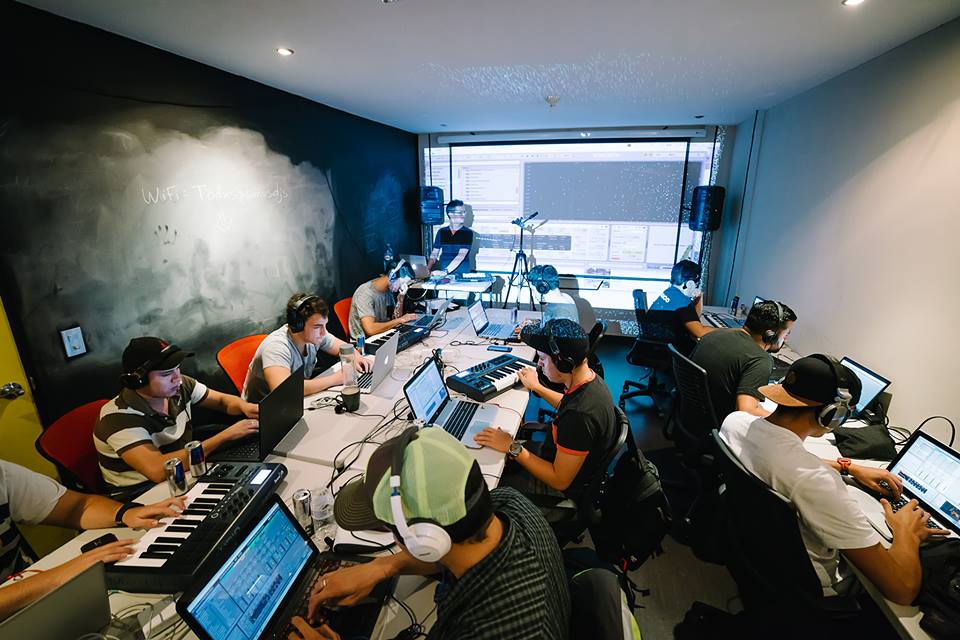 DJ LAB (Costa Rica) and The Brooklyn Digital Conservatory (NYC) partnered on this Ableton course from February 1 – 5, 2016 between 3 PM  and 9:00 PM at DJ LAB (Calle 33 Ave 1A #3350, Barrio Escalante) San José, Costa Rica.  It was an amazing week that included a visit from Luca Iacomino, Ableton's director of marketing in Latin America and Europe.
The course covered the following topics:
Part I: Building Beats
How to construct beats with Ableton Live's Drum Rack
Building kicks with synths
Techniques for writing great beats
Mixing and sound designing beats
Beat making with the Ableton PUSH
Part II: Building Bass Lines
How to sound design a bass sound on an Analog synth using Ableton's Analog and the Moog Minitaur
How to write a good bass line
Techniques for fattening up bass
Recording and using electric bass
Part III: Pads, Stabs. Melody
How to create dynamic and interesting pads and stabs using Ableton's Operator, Analog and Instrument and Audio Effect Racks.
Designing lead sounds using Ableton's Sampler instrument and multisampling
Utilizing external synths in your production
Reverb and Delay techniques for space.
Part IV: Vocals
Students will focus on techniques for recording and mixing vocals in Ableton Live 9.
Students will learn about compression and EQ techniques for vocals
Students will learn how to build a vocoder.
Part V: Mixing & Performance
Students will learn how to mix a track in a laptop studio
Students will learn how to set up and prepare a mix
Proper mix effect chains
Saturation, EQ, Compression and Delay
Setting up mix reverbs and delays
Mix bus effects.
How to set up a live set in Ableton Live.
Students will receive a basic mix template.
Performance techniques with the Ableton PUSH
For more information about production courses in Costa Rica, contact DJ LAB at: http://www.djlabcr.com/ or call +506 2283 5522.
For more on the course, visit the Facebook event page