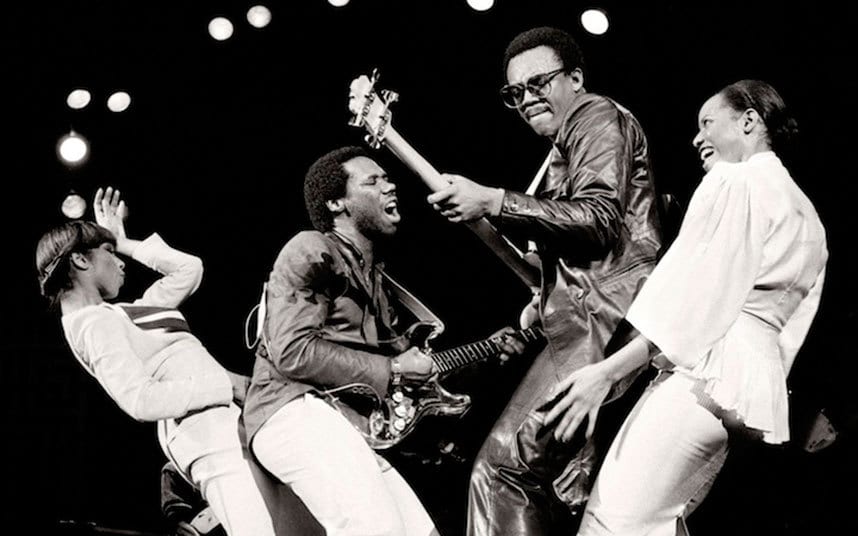 A friend recently asked me to put together a playlist of the best NYC disco/house tracks.  As I thought about it, I was actually overwhelmed by the amount of tracks I could put on.  Would I go obvious or go deep? I've been in NYC for almost 20 years and have been lucky enough to have worked as a bass player/producer with some of the top musicians/DJs of this genre, but I know people so steeped in the history and culture of this music and with such a heavy knowledge of the most obscure tracks (that's you DJ Jeannie Hopper, DJ BabyKLove, DJ Romain etc.) that I still feel pretty amateur. So, I decided that I would focus on two of the most profoundly influential creators of NYC disco/house – the Nile Rodgers/Bernard Edwards production team and Larry Levan – talk a bit about the social and economic context that gave birth to this music and list out the tracks that anybody who wants to explore this genre absolutely has to know.
Between 1975 – 1982, New York City gave birth to two styles of music that are now listened to around the globe – hip hop and house – and both of these genres emerged from the music being made by the production team of Nile Rodgers and Bernard Edwards and the DJ/producer Larry Levan at this time.  In order to understand why New York City in these years was such a creative place and since music is never created in vacuum, it helps to know what life was like in the city in the late 1970's.
NYC 1975: Sometimes Hard Times Produce Great Art (Skip to the Next Section If You Want to Go Right To The Music)
New York City in the mid 1970's was a city that was in a state of economic and social meltdown. Following the end of World War II, the United States with New York as its undisputed economic and cultural capital boomed.  By the early 1970's, however, the US had poured billions of dollars into the catastrophe of the Vietnam War (1964 – 1975) while massively increasing spending on social programs under President Lyndon Johnson (1963 – 1969) and President Richard Nixon's first administration. (1969 – 1973).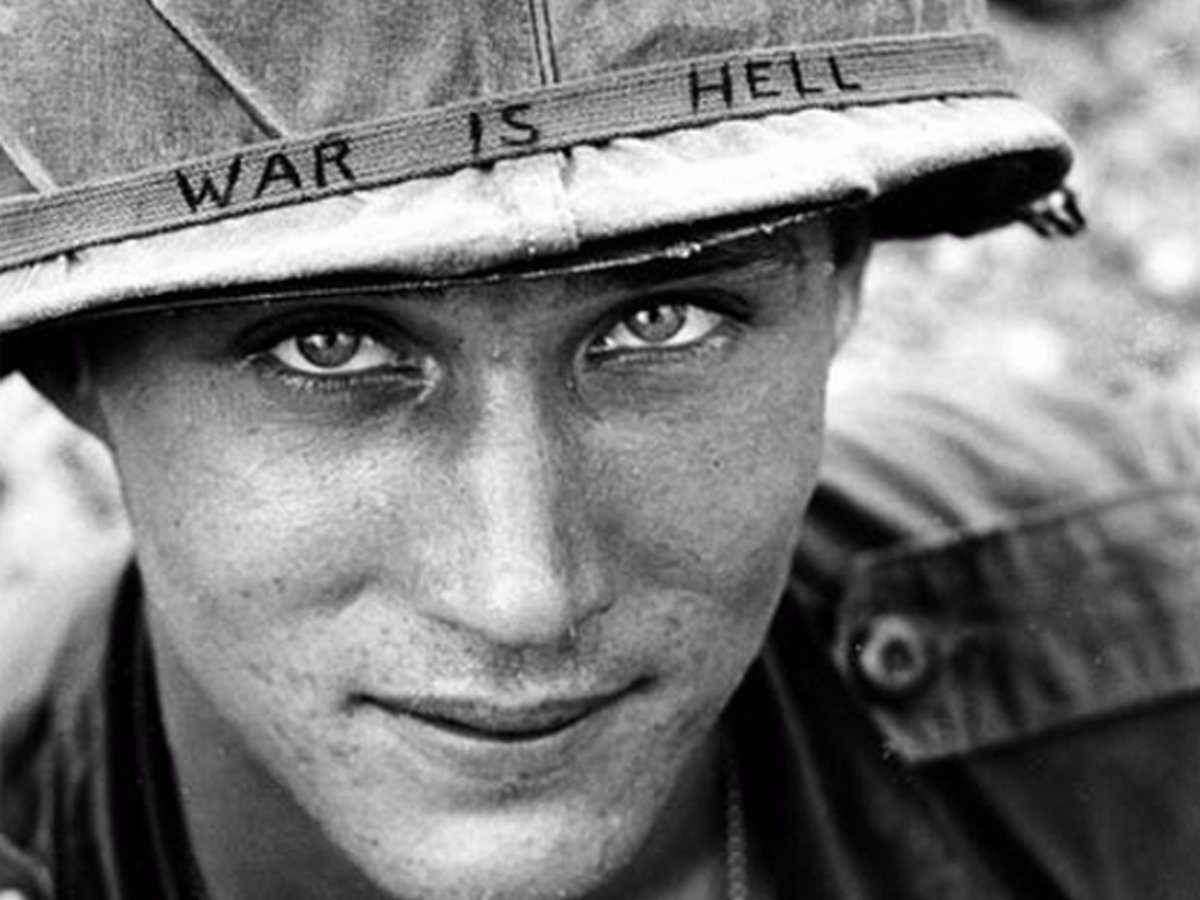 The result was enormous US government debt and an inflated currency that caused foreign nations to try and exchange their dollars for gold.  In 1971, Richard Nixon pulled the US off the gold standard to save the US gold reserves and that along with the huge rise in oil prices as a result of the 1973 Arab-Israeli War meant an economic recession in the United States that lasted until 1982.
The second blow to NYC's economy was the loss of many of the city's industries as manufacturing began to leave the city and go South or abroad.  Corporations moved factories, jobs disappeared leaving whole industrial areas like Brooklyn's Navy Yard essentially abandoned.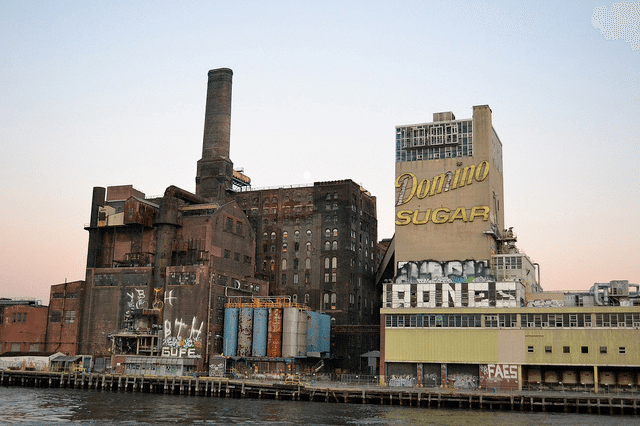 As businesses and jobs left, so did the people and tax revenues plummeted and by 1975, New York City was in a state of financial crises as the city couldn't pay for services like street repair, hospitals, libraries etc.  That year, the city asked the federal government for a bailout which then-president Gerald Ford famously refused.  Although, some federal money did come through, NYC began to rot.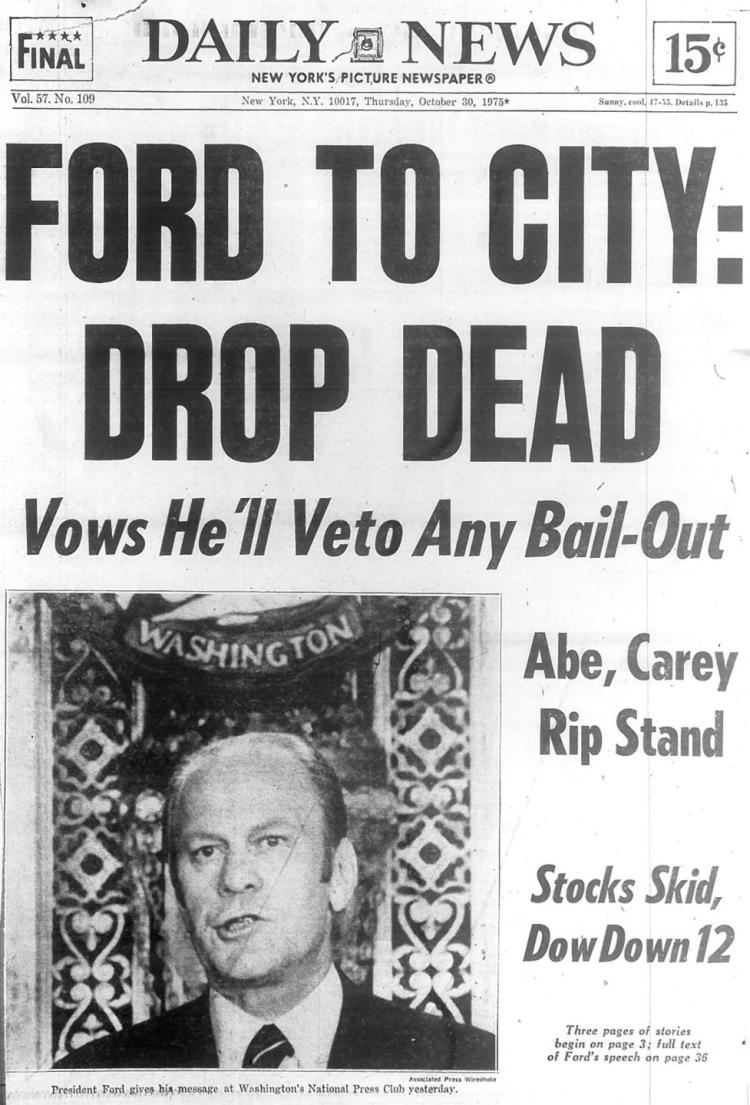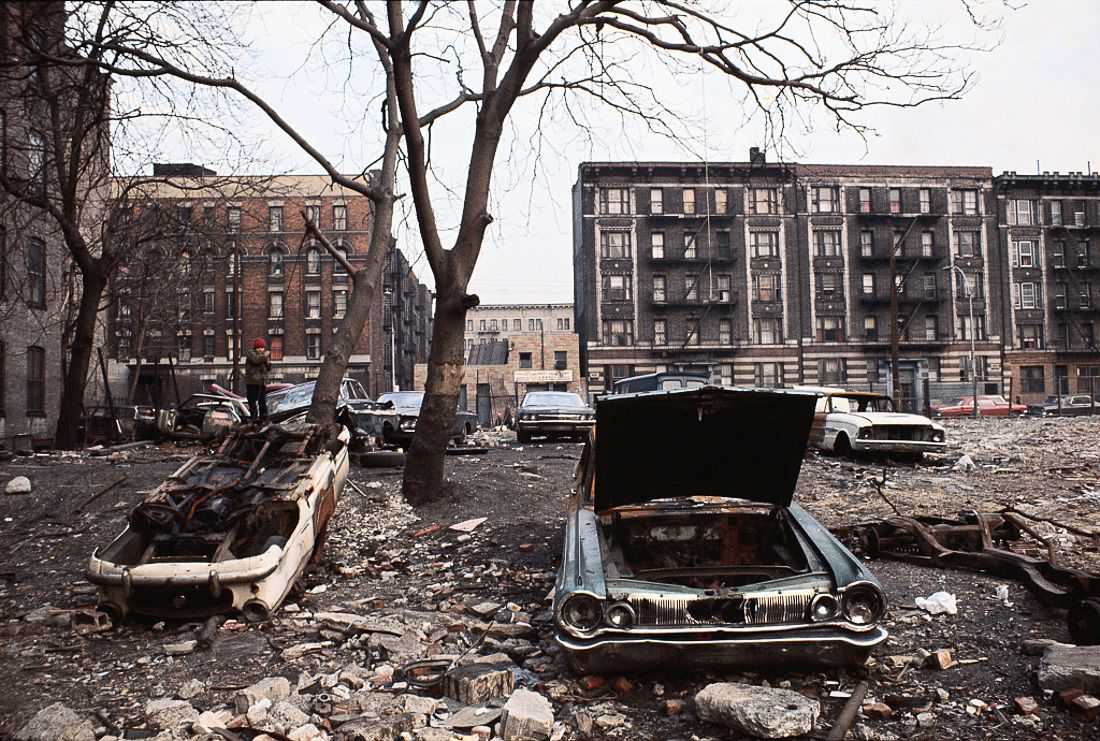 Along with the city's economic collapse came a social breakdown.  As the 60's came to an end the nation was torn along racial, social and generational lines. Many of the young soldiers of the Vietnam War were drawn from the city's working-class neighborhoods and returned brutalized by the violence they had witnessed and often addicted to the myriad of substances available to them in Southeast Asia. By 1975, NYC was a brutal and dangerous place and as its middle and upper class residents moved to the suburbs, rents fell – and in an affordable, but chaotic city, music and art flourished, and disco/house was born.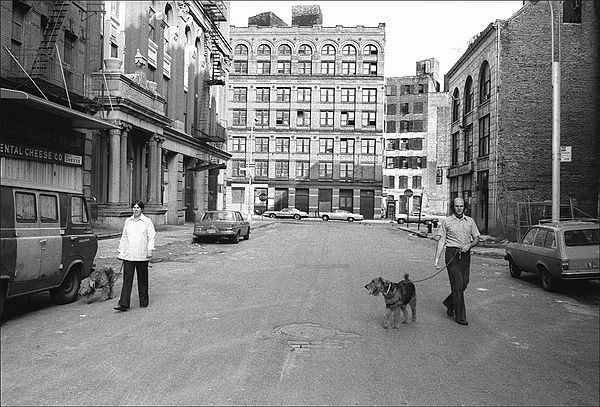 Tribeca – Harrison St.
Nile Rodgers/Bernard Edwards:
     Nile Rodgers was born in NYC in 1952 to a 14 year-old mother and grew up in Greenwich Village surrounded by the city's bohemian culture.  He was steeped in jazz, R&B, gospel and classical music.  Starting guitar at 15, by his late teens he was playing in the Sesame St band and the Apollo Theater house band in Harlem with R&B greats like Aretha Franklin, Ben E. King and Parliament.  In 1970's he met bassist Bernard Edwards, a Brooklyn kid,  who would become his collaborator and in 1976, the two of them formed Chic. To fill out their rhythm section, they joined with drummer Tony Thompson and created one of the greatest dance rhythm sections in history.
     The production team of Nile Rodgers and Bernard Edwards created an incredibly distinct sound with Rodger's rhythm guitar and the complex, punchy funky bass lines of Bernard Edwards. This sound has been so influential to electronic music producers in the decades since that whole genres of music, particularly the French house of Daft Punk, Justice, Breakbot, etc. essentially recreate it electronically.  This is the reason why Daft Punk brought Nile Rodgers in to work on 2013's Random Access Memories and the bass lines of songs like "Get Lucky" are imitations of Bernard Edwards' lines.  In fact, Native Instruments several years ago created the Scarbee MM-Bass so you could imitate Bernard Edwards on your computer.
    One of the unique things about the music produced by Rodgers/Edwards is that in the 1970's, was the rise of DJing and club culture during the decade.  DJ David Mancuso had created a series of invitation only parties in New York City where people came to listen and dance to music played on a high fidelity system by a DJ.  These parties had a huge influence on New York's nightlife and Ian Schrager and Steve Rubell who created the legendary club Studio 54 in 1977,  took this idea of a selective space where people listened and danced to music played by a DJ.  Therefore, Rodgers and Edwards were one of the first production teams to specifically create music that would work on a dance floor – and these jams still rock dance floors today.  My friend Russell Graham, who today is Chic's keyboardist and Nile Rodgers' right hand guy in the studio, once told me that, like modern production teams, Rodgers/Edwards were going for the most bass heavy sound they could get from the technology of the day in order to crush the dance floor.  In fact Studio 54 was so influential to their music that it is specifically mentioned in the song "Le Freak" which apparently they wrote after being turned away from the club after showing up to see Grace Jones who had forgotten to put them on the list.  The original chorus was "Fuck Off"
     Nile Rodgers and Bernard Edwards also played a key role in the birth of hip hop.  Their song "Good Times" was used as the music for 1979's "Rapper's Delight" by the Sugarhill Gang the first hip hop song. So here are ten must-knows from this production team – Enjoy!
Dan Freeman (CØm1x) is a bassist/producer and Ableton Certified Trainer based in Brooklyn, NYC. He is also on the faculty of New York University's Clive Davis Institute of Recorded Music.
1. Le Freak: 
2. Good Times:
https://www.youtube.com/watch?v=CycTQ29ikAA
3. My Forbidden Lover

https://www.youtube.com/watch?v=1MPKDRqhZ3c
4. Everybody Dance
5. We Are Family

6. Lost In Music
7. I'm Coming Out

8. Upside Down
9. I Want Your Love
10. He's The Greatest Dancer