Description
This workshop took place at DJLAB in San Jose, Costa Rica from August 8 – 9, 2016.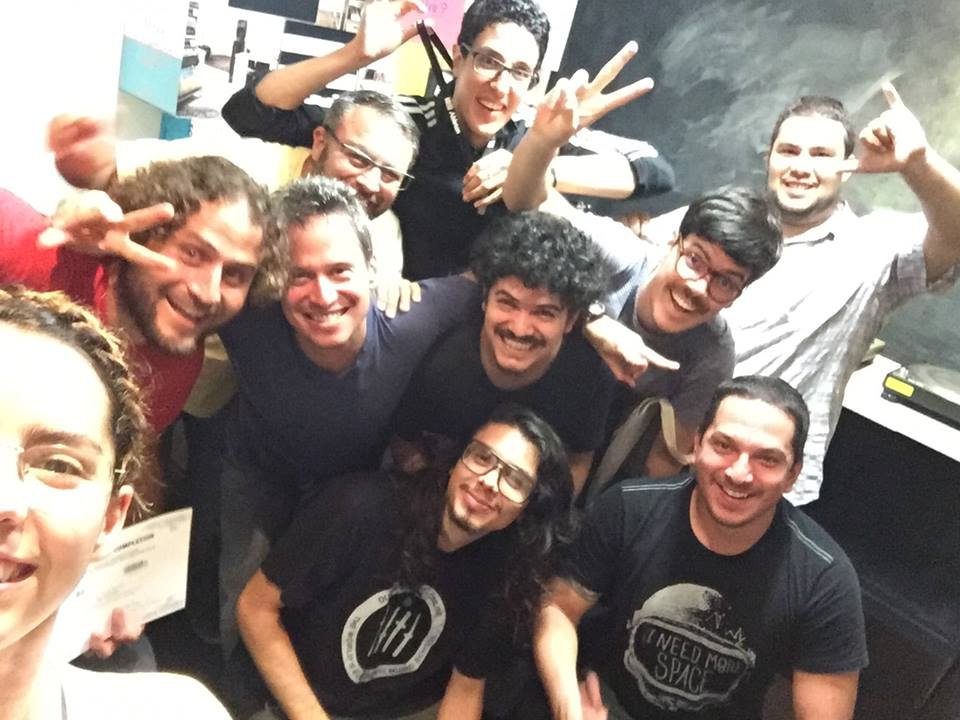 DJ LAB (Costa Rica) and The Brooklyn Digital Conservatory (NYC) are partnering up again to offer a special 14 hour, 2 day course on Advanced Production  with Ableton Live from August 8 – 9, 2016 from 2:00PM – 9:00 PM. This course will be unique for several reasons:.
Students will receive discounts on the Ableton PUSH.
Students will receive a free 30 minute Skype session with the instructor following the course.
Enrolled students will receive a Certificate of Completion with the Brooklyn Digital Conservatory and DJ Labs logo.
Enrolled students will receive 20% off all Keith McMillen products. (With the exception of the K-Mix)
Students will receive discounts at Dubspot, NYC
This course will be a continuation of the 30 hour Ableton Live course. Students who have taken the 30 hour Ableton Live course will receive a $100 discount.
This 14 hour course will be taught in Spanish by Ableton Certified Trainer and Director of the Brooklyn Digital Conservatory Dan Freeman (CØm1x).  Dan has been a senior instructor at Dubspot since 2011 and has given workshops on Ableton Live at festivals, universities and schools worldwide including at: SXSW (Austin, US), Harvard University (US), The Strøm Festival (Denmark), IATEC (Brazil), AIMEC (Brazil) The Universidad de Caldas (Colombia), The International Museum and Library of Music (Bologna, Italy) The Universidad de Santiago (Chile) and at Sonar (Spain).  He is also currently on the faculty of the New York University's Clive Davis Institute of Recorded Music where he designed the Ableton Live curriculum.  An expert on the Ableton Push, he has launched both the Push 1 and Push 2 at events in New York City.
This course will meet daily from August 8 – 9, 2016 between 2 PM  and 9:00 PM at DJ LAB (Calle 33 Ave 1A #3350, Barrio Escalante) San José, Costa Rica.  It will include a daily 1 hour break.  It will be limited to 17 students.
The course will cover the following topics:
Part I: Workflow

Ideas for beginning tracks
Preparing your tools to build tracks
Setting up your studio to write
Part II: Advanced Beat Building

Advanced drum rack functions

Building better beats with transcribing

Making heavier beats with effects

Humanizing and randomizing beats
Part III: Mixing
Setting Up A Mix
Getting a big sound with saturation/distortion

Understanding compression

Creating your own reverbs

Creating your own delays

Part IV: Looking at Ableton's Max for Live Effects
Max Audio Effects

Max MIDI Effects

Max Instruments
Part III: Production Critiques

We will listen to student tracks and give in depth critiques on how to make them better
To reserve a spot, please feel free to either pay in full or put down a deposit of $175.00. A DEPOSIT MUST BE PAID BY AUGUST 6, 2016 TO RESERVE A SPOT IN THE COURSE.  Full payment will be due on August 8, 2016. Payment can be made by credit card or PayPal.
For more information, contact DJ LAB at: http://www.djlabcr.com/ or call +506 2283 5522.  You can also contact the Brooklyn Digital Conservatory at: [email protected]
For more on the course, visit the Facebook event page
The Brooklyn Digital Conservatory is an independent company working in partnership with educational institutions and manufacturers.   This course has not been authorized or sponsored or otherwise approved by Ableton AG.